---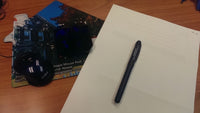 Get Vaastu analysed for your Property Pyrahealth Vaastu and Fengshui experts can look at every aspect of your property and suggest thorough analysis.
What to provide: property address, main door facing, built square foot.
What to expect:Analysis on built area, living area,the lot, landscape, slopes.
How to energize:This analysis also suggests how to energize the property with simple tools like door pyramid and center pyramid based on your custom property.
Analysis will be in your inbox within 2-4 days. Also we will include the experts phone number for you to call if you have questions. Cost:0.00
Look up the description and benefits in Pyramid Yantra for Vaastu Book on Page 90